News and Events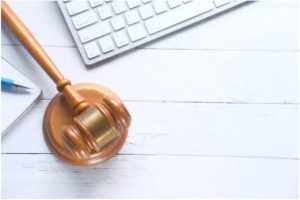 2023 NEVADA GOVERNMENT CIVIL ATTORNEYS CONFERENCE
September 6- 8, 2023 at Bally's Lake Tahoe
Certificate of Attendance link Please remember if you are not registered with the State Bar of Nevada, you will not receive CLE credit.
Purpose:
(a) To encourage the study and interchange of thoughts and materials pertaining to the problems, duties and responsibilities of members of the legal profession practicing in the public sector; (b) To provide public lawyers with a more effective way to participate in activities directed toward improving the administration of justice and promoting issues of importance to public lawyers; (c) To promote cooperation and fellowship among public lawyers and to encourage the active involvement of public lawyers in the State Bar of Nevada; (d) To assist law students and new members of the Bar in preparing for and establishing themselves in the practice of law as public lawyers; (e) To stimulate the interest of public lawyers of the State Bar of Nevada in the activities, objectives and purposes of the State Bar of Nevada; (f) To perform and carry on such activities as may be assigned to the Section by the Board of Governors of the State Bar of Nevada.
---
Executive Committee   Chair: Sarah Bradley Deputy Executive Director State of Nevada, Board of Medical Examiners 9600 Gateway Drive Reno, NV 89521 Telephone: 775-324-9365 E-mail:  bradleys@medboard.nv.gov   Vice-Chair: Melissa Flatley Nevada Division of Water Resources 901 S. Stewart St., Suite 2002 Carson City, NV  89701 Tel: 775-684-2882 mlflatley@water.nv.gov   Secretary: Michael Oh Senior Assistant City Attorney City of Henderson PO Box 95050 Henderson, NV 89009 Tel: 775-267-1382 Michael.Oh@cityofhenderson.com  

Staff Liaison: Judi De Marco

Email: judid@nvbar.org

Board Liaison: Holly Parker

Email: Snshn585@yahoo.com

Dues: Annual dues are $25.
---
EXECUTIVE COUNCIL AT-LARGE MEMBERS

Jill Davis Associate General Counsel Nevada Commission on Judicial Discipline P.O. Box 48 Carson City, NV 89702 Tel: 775-687-4017 jcdavis@judicial.state.nv.us   Melody Luetkehans Administrative Office Court Nevada Supreme Court 201 S. Carson Street Suite 250 Carson City, NV 89701 775-684-1705 mluetkehans@nvcourts.nv.gov   Sophia G. Long Deputy Attorney General Nevada Attorney General's Office 555 E. Washington Avenue, Suite 3900 Las Vegas, NV 89101 Tel: 702-486-3165 slong@ag.nv.gov   Micaela Moore City Attorney City of North Las Vegas 2250 Las Vegas Blvd. N. Suite 810 North Las Vegas, NV 89030 Tel: 702-633-1057 moorem@cityofnorthlasvegas.com
---
Past Civil Attorneys Conferences
2022 NEVADA GOVERNMENT CIVIL ATTORNEYS VIRTUAL CONFERENCE
2019 NV Government Civil Attorneys Conference Materials
---
Newsletter
The Public Lawyer
2014: Spring
2010: March, April, June, July, September, November
2009: January, February, June, July, August, September, October, November, December
---
Meeting Minutes
---