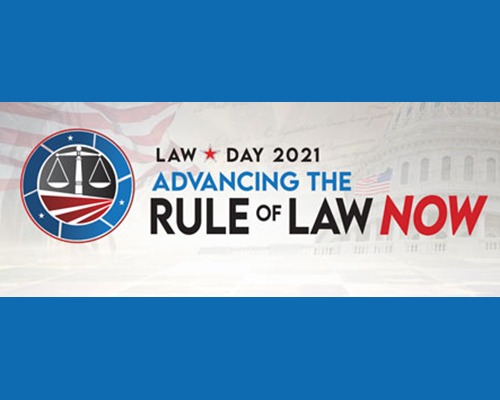 Tomorrow, at 12:30 p.m. on Thurs. April 29, the ABA will host a free webinar, "Advancing the Rule of Law Now: A Global Perspective" in celebration of Law Day 2021.
The theme for Law Day 2021 is "Advancing the Rule of Law Now," and this program will explore the rule of law from an international perspective, specifically, the role of the United States within the international rule of law landscape.
Register for the Zoom meeting now.
Speakers include:
Patricia Lee Refo, President, American Bar Association
Aslihan Bulut, Acting Law Librarian of Congress
Will A. Gunn, National Law Day Chair
Elizabeth Andersen, World Justice Project
Ashley Quarcoo, Carnegie Endowment for International Peace
Jenny Gesley, Foreign Law Specialist, Law Library of Congress
Temuri Yakobashvili, Former Ambassador of Georgia to the United States
Visit lawday.org for more information and all 2021 Law Day resources.