2023 Board of Governors Candidates
The State Bar of Nevada has begun its annual elections for members of the Board of Governors. Elections begin Tuesday, April 11, 2023, and end on  Thursday, May 11, 2023, Pacific Time.
Your vote is extremely important, and this year, it's easier than ever to participate!
Bar members eligible to vote in the following contested race will receive an email from YesElections containing a voting link. It provides voters with a secure and confidential way to access the online voting and tabulation system. If you did not receive your email, contact Manny Botello at mannyb@nvbar.org.
Expanded candidate biography information is found below. Use the links to navigate to each candidate's information.
District One – Clark County: Four Seats
The eligible candidates for District One include:
District Four – Washoe County: Two Seats
The election in District Four: Washoe County is uncontested. No ballots will be sent for this district.
The Washoe County attorneys who will join the Board of Governors in June 2023 are:
---
District One – Clark County: Candidate Statements
---

TERRY A. COFFING
Email: tcoffingbtc@gmail.com
Date of admission to practice in Nevada: 1993
Firm: FaceTec, Inc.
Present position: Chief Legal Officer
Practice area of law: Litigation
Affiliations: American Bar Association, State Bar of Nevada
Candidate's Statement:
To my fellow members of the Nevada State Bar, I write today to ask for your support for my re-election to the Board of Governors.
I have served on the Board for the last 5 years. During this time, I feel I have brought a great deal of pragmatism and innovation to the Bar.
Pragmatism in the form of serving on the Audit Committee on multiple occasions to ensure that we are efficient stewards of the Bars' financial condition. I will note that Bar dues have not been raised in many years and with continued oversight, should not be raised in the near term. Using my experience of being the managing partner of Marquis Aurbach Coffing for more than 20 years I will work to make this goal a reality.
I also feel I have brought some innovative ideas to the Board by chairing a committee to study attorney discipline. This committee studied and compared how other jurisdictions handle discipline and suggested ideas to Bar Counsel to improve consistency. I have also asked Bar Counsel to begin tracking the size of law firm that may receive a grievance to determine if there is a bias (as some believe) against smaller firms in the disciplinary process.
Personally, I currently serve as the Chief Legal Officer for FaceTec Inc, a biometric authentication software company. In addition to my years at Maclaw, I clerked for the Honorable Jack Lehman in Dept. 10 of the EJDC. I am the proud father of two children born and raised in Nevada and married for 30 years to my wife Jayne, herself a self-described "recovering" attorney.
I would greatly appreciate your support and urge you to reach out to me personally with any  questions or concerns. My direct line is 702-942-2166 and my personal email is tcoffingbtc@gmail.com.
---

DEREK J. CONNOR
Email: derek@connorpllc.com
Date of admission to practice in Nevada: 2011
Firm: Connor & Connor PLLC
Present position: Attorney
Practice area of law: Business and regulatory compliance
Affiliations: Cannabis Law Section
Candidate's Statement:
I was born in Palmer, Alaska and raised in Anchorage, Alaska. I enlisted in the United States Navy in October 2000 and served on active duty until October 2004. From 2001-2004 I served aboard USS Comstock and completed three WESTPAC deployments in support of Operation Enduring Freedom and Operation Iraqi Freedom. After being honorably discharged in 2004, I attended New Mexico State University where I majored in Criminal Justice, graduating with Honors in 2007. I attended law school at the University of New Mexico in Albuquerque. I am licensed to practice law in Nevada and New Mexico. I moved to Clark County, Nevada with my family in April 2011 and currently live in Henderson.
I am in private practice in Clark County with my wife and law partner, Amanda N. Connor. My firm employs two partners, two associate attorneys, and eleven administrative professionals. The majority of my practice is focused on business and regulatory compliance, primarily in Nevada's cannabis industry.
Outside of work, I enjoy spending time with my wife and two teenage kids, attempting to play golf, watching the Vegas Golden Knights, and spending time in the outdoors. I am interested in serving on the Board of Governors to protect the integrity of our profession, to ensure that all attorneys are represented fairly, whether they are a solo practitioner or a partner at a large firm, and to ensure that our bar dues are being used responsibly.
---

ANDREW CRANER
Email: nvesq@cox.net
Date of admission to practice in Nevada: 1997
Firm: Andrew Craner, Esq.
Present position: Owner
Practice area of law: ADR and civil litigation
Affiliations: Howard D. McKibben Chapter of the American Inns of Court, Las Vegas Chapter of the National Bar Association, Nevada Latino Bar Association, Southern Nevada Association of Women Attorneys
Candidate's Statement:
I have been a member of the Board of Governors since 2018 and would be honored to continue serving as one of your representatives. During the past five years, I have continuously fostered an "open forum" at our Board meetings for all individuals to address the Board regarding their concerns and have been proactive in expanding crucial member benefits, including making multiple ethics and wellness CLE programs available to all bar members each year at no additional charge. I presently serve on the Board's Program Development Grant Committee and the TIP Standing Committee and am an active liaison to multiple State Bar sections and affinity bar associations. I remain committed to assisting my fellow attorneys while ensuring that the State Bar continues to expand its services to all bar members.
Thank you for your kind consideration.
---

JACQUELYN M. FRANCO
Date of admission to practice in Nevada: 2014
Firm: Backus | Burden
Present Position: Associate
Practice area of law: Civil Defense
Candidate's Statement:
Hi, my name is Jackie Franco and I would like to serve as your representative on The Board of Governors. For those who know me: I appreciate your consideration and vote. For those getting to know me: here is a little bit about my background and why I hope you'll select me.
I have been a member of the State Bar of Nevada since October 2014. It is my goal as your representative to strengthen and promote connections between new and experienced attorneys. I will advocate for mentorship, practice transparency, and strive to foster an inclusive environment.
Through my work with the legal community, I have served on the Clark County Bar Association's Publications Committee and Board of Directors. I have assisted in revising and reviewing the 2018 Nevada Jury Instructions, taught legal education seminars through the National Business Institute, and participated in Law Day with local high school students.
Outside of volunteering, I work as a civil defense attorney for Backus | Burden representing insurance carriers, insureds, consumer products and retailors, grocery stores, and food and beverage franchises.
Between my demonstrated past – and continued – service to our legal community, it would be my honor to represent you on the State Bar of Nevada Board of Governors. Thank you!
---

ERIC KOHLI
Email: ekohli@lewisroca.com
Date of admission to practice in Nevada: May 7, 2021
Firm: Lewis Roca
Present position: Of Counsel
Practice area of law: Intellectual Property
Affiliations: South Asian Bar Association – Las Vegas
Candidate's Statement: 
I am an established intellectual property attorney at Lewis Roca, with a proud history of service to the legal community. I currently serve on
i) the Board of the South Asian Bar Association (LV),
ii) the State Bar's Disciplinary Board, and
iii) the DEI committee for Lewis Roca.
Additionally, I perform pro bono services for the Legal Aid Center (Southern Nevada) and California's Dept. of Social Services.
Supporting the legal community is a part of the Board's mission. I will be mindful of that responsibility, particularly in light of the challenges legal practitioners face and the sacrifices they routinely make for their careers. The values of hard work and sacrifice were instilled in me at a young age when I came to the US at 17, alone, and put myself through college and law school with no financial assistance. That foundation, forged in struggle, and the lessons learned, will guide my performance for the Board.
I am also committed to furthering the Bar's strategic priorities, which include improving lawyer wellbeing, promoting inclusion, and providing support services for the Bar's members.
I respectfully request your vote to support my commitment to serve the legal community.
Please feel welcome to call me anytime (direct 702-949-8234). Thank you!
---

KEVIN KAMPSCHROR
Date of admission to practice in Nevada: October 2013
Firm: Shook & Stone
Present position: Partner – Workers' Compensation
Practice area of law: Workers' Compensation
Affiliations: NJA; NACJ; Chair, LGBT Section of State Bar, Regional Board of ADL/National Commission
Candidate's Statement:
Please cast your vote for me for the Board of Governors. My goal is to add a new, distinct flair that has never been seen before. My personality and unique approach will be an essential addition to the Board of Governors. Those that know me personally or professionally know this to be true, those that do not – take my word for it. Below is a little about me.
I am a Partner at Shook & Stone in the Workers' Compensation division. I have been there since June 2014. Besides the practice of law, I am very proud of the advocacy and philanthropic work I do. I have found myself being a gay rights advocate and relentless fighter against antisemitism, yet I am a personal injury attorney. I volunteer my time through the Inmate Mediation Program in Federal Court acting as a Mediator for inmate civil rights lawsuits. I am very active within the Nevada Justice Association ("NJA"), including the co-chair of the DEI Committee, civil bill review committee, gala committee, and was recently named the 2023 Club X Rising Star. I am on the National Commission for the Anti-Defamation League ("ADL") as well as the Regional Board for ADL Nevada. I am the Chair of the LGBTQ section of the State Bar of Nevada.
I am not married nor have any children, but do have two cats, Conspiracy and Mykonos. I like to shop and travel. I am obsessed with a place called Mykonos. Thank you for taking the time reading about me, and I would appreciate your vote for the Board of Governors.
---

MAGGIE LAMBROSE
Email: maggie_lambrose@fd.org
Date of admission to practice in Nevada: 2009
Firm: Federal Public Defender's Office
Present position: Assistant Federal Public Defender
Practice area of law: Criminal defense and civil litigation
Affiliations: Nevada Bar Foundation; Access to Justice Commission, Federal Bar Association, Nevada Attorneys for Criminal Justice
Candidate's Statement:
As a lifelong Las Vegan and a Boyd alum, I have strong roots in our legal community. My background gives me a well-rounded perspective on the needs and concerns of our State Bar members. I have been an attorney for 14 years and I have a broad range of professional experience, from working at a large firm, owning my own law practice, and now working with a government office. I also have extensive experience in both criminal and civil practice areas.
During my career, I have maintained a deep commitment to serving our legal community through volunteer work. As a young lawyer, I served on the Young Lawyers Section of the State Bar as the Trial Academy Chair. Because of my work growing the program, the State Bar recognized me as "Volunteer of the Year." The Nevada Supreme Court then nominated me to the Nevada Bar Foundation, where I served for eight years, including one year as President. While on the Foundation, my co-trustees and I received the "Access to Justice Medal of Honor" because of our work ensuring that the most vulnerable members of our community have access to pro bono legal services. I am also involved in the Federal Bar Association having served as President of the Nevada Chapter.
Along with serving our State and Federal Bar Associations, I also take great pride in helping develop the next generation of Nevada attorneys. As an externship coordinator at my office, I mentor law students making sure they gain practical experience so they can find career paths that suit their skills. I also served on the Boyd Alumni Association for three years, focusing my efforts on raising money for student scholarships.
I am running for the Board of Governors to continue serving our legal community, bringing my unique perspective and professional experience to the table. If elected, I will develop more robust professional programs directed toward attorneys in all practice areas and stages of their careers. I will work with the State Bar to offer additional career development opportunities such as free informal social functions and more CLEs. We will also hold more in-person events so attorneys can connect with each other to build their networks and advance their careers. I hope I have earned your vote and the opportunity to enhance the State Bar so that it may best serve the interests of all Nevada attorneys.
---

GRAYSON MOULTON
Email: grayson@moultonlawlv.com
Date of admission to practice in Nevada: October 2017
Firm: Moulton Law
Present position: Managing Attorney
Practice area of law: Family law
Affiliations: Family Law Section, NV State Bar; National Academy of Family Law Attorneys
Candidate's Statement:
Grayson is a solo practitioner, and the managing attorney of Moulton Law, founded in February 2021, where he focuses primarily on family law.
Prior to starting his practice, Grayson worked as an associate attorney for Shumway Van (now VC2 Law) where he took over managing the Las Vegas office's family law practice six months after he was barred.
Grayson attended Southern Utah University where he obtained a BFA in Theater Arts, with an emphasis in musical theater. Grayson then attended the William S. Boyd School of Law, at UNLV, graduating in 2017.
In 2022, Grayson was recognized as a Top 10 Under 40 Attorney by the National Academy of Family Law Attorneys, a top divorce attorney in Henderson by Expertise.com, and was recently named a Lawyer of Distinction by The American Lawyer and the New York Times.
—
I believe I am able to bring a unique perspective to the Board of Governors by ensuring that attorneys practicing as solo practitioners or in small firms have a voice at the highest levels of the Board. I have been greatly enriched by experiences and programs from the state bar designed for such attorneys, including the Incubator program, of which I was a part of the founding class. My goal would be to ensure that support for such programs continues, and that other opportunities and benefits are created to ensure that all attorneys throughout this great state have the support they deserve, regardless of the size of their office.
Thank you for your support!
---

BENJAMIN NADIG
Date of admission to practice in Nevada: May 2, 2006
Firm:Law Office of Benjamin Nadig, Chtd.
Present position: Attorney and General Client Punching Bag
Practice area of law:Criminal Defense and Personal Injury
Affiliations: Absolutely Not
Candidate's Statement:
I attended law school at the University of California – Hastings. I was licensed to practice law in Nevada in 2006. Since then I have primarily practiced in the area of criminal law, first as a prosecutor and then as a defense attorney. I also practice personal injury.
I am opposed to making changes for change's sake. Any action taken by the Board of Governors should be thoroughly considered from all angles and not taken in haste. I am running because the current regime does not appear to be meeting the needs of the legal community. While an extravagant vacation for the State Bar Conference is planned each year, paid for with our fees of course, the State Bar has a marginally functional website, the CLE program appears to be a massive money grab by the Bar at the expense of small and solo practitioners, and professional discipline seems to be overly prosecutorial towards low hanging fruit of solo practitioners.
If you vote for me, I intend to take no action unless and until the fundamental issues impacting Nevada lawyers are addressed. In short, the State Bar needs to get its house in order.
---

KRISTIN A. SCHULER-HINTZ
Email: khintz@mccarthyholthus.com
Date of admission to practice in Nevada: 10/12/1999
Firm: McCarthy & Holthus, LLP
Present position: Partner/Managing Attorney Nevada
Practice area of law: Real Property
Affiliations: Creditor's Rights and Creditor's Bar Section
Candidate's Statement:
As part of my effort to determine if the practice of law was right for me, I went to work in small local Las Vegas firm. Before long, I progressed from runner to secretary. I stayed with that firm through law school, working in the summers and researching and writing. I had planned to come back to Las Vegas straight after law school, but I meet the man who would be my husband and stayed in San Diego. Interestingly, despite being in San Diego, my primary area of practice remained Nevada. In 2007, we returned to Las Vegas. One of the benefits of my multi-state experience, is I have experienced a wide variety of different types practice from big bars to little local ones. I know that the general camaraderie and spirit of sharing and caring found in the Nevada Bar is not the norm.
Post-covid with implementation of more electronic filing and appearances, one of the challenges facing the bar is the development and implementation of programs to ensure equal access to the necessary electronics, training, and systems to ensure our bar continues to develop and grow.
Even more importantly, is that we ensure that we afford young attorneys opportunities to experience live court, interact with peers, find, and develop mentorship opportunities within the experienced community. As a member of the Board of Governors my commitment would include ensuring the development of the electronic systems (such as efiling) that ease our practice along with the development of opportunities to ensure that while the bar grows, we still maintain that same friendly fighting spirit that has made Nevada my favorite place to practice law.
Personally, I am a big Star Trek fan (LLAP) and foster and volunteer with a Home4Spot – so if you do not vote for me consider adopting a rescue dog or puppy.
---

WILLIAM T. SYKES
Email: wsykes@claggettlaw.com
Date of admission to practice in Nevada: 2006
Firm: Claggett & Sykes Law Firm
Present position: Equity Partner
Practice area of law: Civil Litigation, personal injury, products liability, medical malpractice
Affiliations: Clark County Bar Association, Nevada Justice Association, Las Vegas National Bar Association, Nevada Latino Bar Association, and American Association of Justice
Candidate's Statement:
I am an equity partner at Claggett & Sykes Law Firm, where I manage the firm's Litigation department, which includes car/trucking collisions, premises liability, medical malpractice, wrongful death, products liability, nursing home abuse, mass torts and appeals. Early in my career, I practiced in general litigation, including commercial contract disputes, real estate disputes, business fraud, criminal defense and personal injury. I've lived in Clark County, Nevada for nearly 30 years.
I am on the Executive Board of the Clark County Bar Association and a member of the Board of Governors for the Nevada Justice Association (NJA). I'm the co-chair of the Diversity, Equity and Inclusion Committee (DEI) for the NJA. I'm on the Board of Trustees for the Nevada Bar Foundation. I'm also a proud member of the National Bar Association, Las Vegas chapter, and the Nevada Latino Bar Association. I am a mentor in the Huellas mentorship program managed by the La Voz Latin/Hispanic Law Student organization at the William S. Boyd School of Law and the Nevada Latino Bar Association.
I served as a judicial law clerk for the Honorable Justice Michael L. Douglas at the Supreme Court of Nevada. I received both my B.S.B.A. in Business Management and J.D. at UNLV. I have received an AV-rating by Martindale-Hubbell since 2013.
The State Board of Governors is uniquely positioned to address common challenges and opportunities that face its members. The State Bar must take concrete actions to provide Nevada lawyers with access to education, awareness and resources to understand and respond to both existing challenges and seismic changes in the practice of law.
My top priorities as a Board member would include:
Expanding mental health education, awareness and resources for members
Continuing and expanding the Bar's diversity efforts, providing diversity education, awareness and services to all members, including establishing a State Bar-sponsored or accredited diversity pipeline program from middle school through college to encourage students from underrepresented backgrounds to pursue the profession of law
Assess the potential impacts of AI on the profession of law in Nevada, and provide education and awareness on the challenges and opportunities that AI presents to the profession of law
Thank you for your support!
---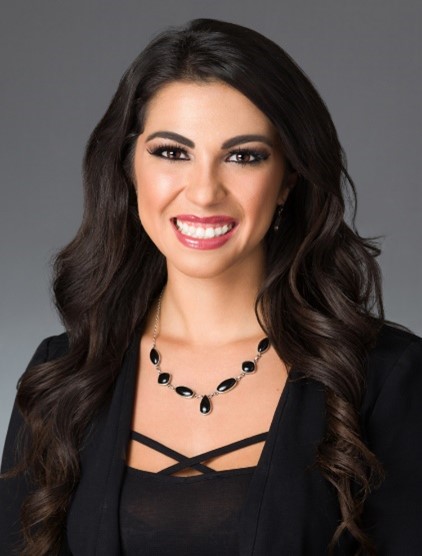 SHEILA TAJBAKHSH
Email: sheila@rosenblumlawlv.com
Date of admission to practice in Nevada: 2019
Firm: Rosenblum Allen Law Firm
Present position: Senior Associate Attorney
Practice area of law: Family Law/Criminal Law/Dependency/Guardianship/Estate Planning/PI
Affiliations:Family Law Section; Young Lawyers Section; Iranian American Bar Association
Candidate's Statement:
Hello friends,
My name is Sheila Tajbakhsh and I'm honored to announce my candidacy for the 2023 Nevada State Bar Board of Governors election. As a potential board member, I'm eager to collaborate with my colleagues in order to serve our legal community, fulfilling the responsibilities of the board with complete transparency.
Living in Las Vegas since 2002 and having attended high school locally, I'm no stranger to building strong connections in this community. After graduating from the University of Nevada with a Bachelor of Arts, majoring in both political science and psychology, I went on to attend the William S. Boyd School of Law as a part-time evening student. During my 4-year stay there, I served as the Vice President of the part-time section, obtaining my Juris Doctorate in 2018. It was then that I joined Rosenblum Allen Law Firm as a law clerk, and it's been an absolute pleasure developing my skills as an attorney under the leadership of such a wonderful team.
I am truly passionate about justice, and I firmly believe in serving my clients with compassion and dedication. Having been involved in various mentorship programs, such as the Legal Aid Center of Southern Nevada, regularly taking on public attorney roles for criminal and dependency court cases, and interning at the Clark County Public Defender's Office, I have been able to sharpen my communication and organizational abilities. Thus, allowing me to work effectively together with my peers. Above all else, I strive to be an advocate for the rights of those I represent and fight to ensure that justice is upheld in every case.
Serving on the Board of Governors would be a privilege and an exciting opportunity to continue my mission to promote the growth and success of our legal community. As a qualified legal practitioner, I bring a thorough understanding of the system, diverse leadership skills, and an unyielding commitment to support, inclusion, and high standards of legal practice. If elected, I am confident that I will be able to employ these tools to achieve great things for the Nevada State Bar and the professional development of all legal minds in the state.
Thank you for your time and consideration, and I look forward to serving as one of your Clark County board members!
---

JESSICA WHELAN
Email: jewhelan@hollandhart.com
Date of admission to practice in Nevada: May 9, 2018
Firm: Holland & Hart LLP
Present position: Partner
Practice area of law: Commercial and Appellate Litigation; Attorney Ethics
Affiliations: Member, Commission on Nevada Rules of Appellate Procedure; Member, Nevada State Bar Appellate Litigation Section; Member, Clark County Bar Association; Member, Southern Nevada Association of Women Attorneys
Candidate's Statement:
Jessica is a Partner in Holland & Hart's Commercial/Appellate litigation practice, focusing on federal and state appeals and attorney discipline and ethics. She graduated from Harvard Law School in 2012 and, after a clerkship on the Indiana Supreme Court, practiced commercial and appellate litigation at Dentons Bingham Greenebaum's Indianapolis office for four years. In 2017, she headed west to Las Vegas and joined Holland & Hart.
Jessica is active in the state and local bar associations. She was recently appointed to the Commission on Nevada Rules of Appellate Procedure, a bench-bar committee working to amend the NRAP. Jessica is passionate about pro bono service and regularly serves as a CAP attorney through the Legal Aid Center of Southern Nevada. She also routinely takes on pro bono appeals through LACSN's Pro Bono Appeal program.
On the Board of Governors, Jessica's focus will be improving civility and professionalism among Nevada lawyers. She holds a strong belief that our state's bench and bar can most effectively serve its constituents when we work together to uphold high standards and best practices. In connection with this goal, Jessica will seek to increase and improve the quality of ethics CLE programming offered free of charge to Nevada lawyers.
Jessica lives in Summerlin with her husband, Jason, four-year-old son, Brooks, and eleven-year-old shih tzu, Eddie. In her free time, she enjoys reading, baking, and watching sports (Go Knights, Go!).
---